Visitors, please see the worship times and differences in song leadership style below when choosing what service you will attend.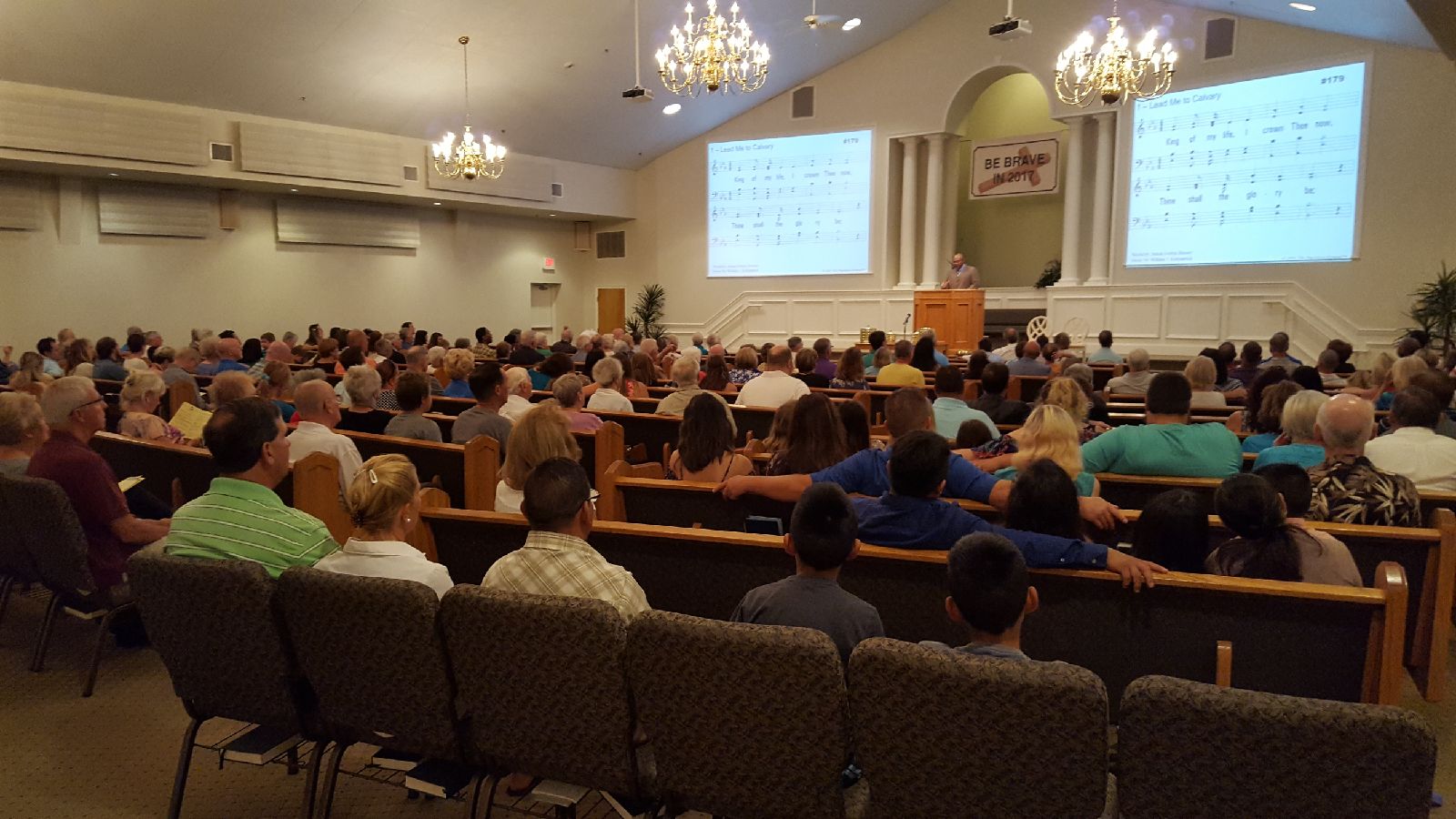 Welcome to the Grand Strand Church of Christ.  We are glad that you stopped by our website to find out more about us.
We hope you will find here all the information you need as you explore.  If by any chance you do not, please contact us via phone or e-mail. We look forward to serving you in any way we can.
Service Times
Sunday AM
9:00 Worship Assembly in Fellowship Center — Face Masks are required for entering/exiting the building and the entire service.  Song leadership in the 9:00 service is the traditional single male song leader.
10:30 Worship Assembly in Worship Center — Face Masks are recommended for entry and exit of the building; however, they are not required for worship.  Social distancing is available on the right side of the auditorium in the lanyard placed pews.  The left side pews are open seating for those who choose not to wear a mask. Facemasks are mandatory for the teen class.  Song leadership in the 10:30  service is done as a "Praise Team" that includes women leading our women in the song harmony of our worship service. 
Children's Bible Time for ages 3 – 5th grade will be available  during the entire 10:30 a.m. service and will meet in the Fellowship Center; and a staffed nursery will also be available.
The 10:30 service will be streamed on Facebook Live
We will be observing necessary precautions regarding distancing, size of audience, and sanitization. 
There will be no Bible classes on Sunday morning until further notice.
A Wednesday night class is available at 7:00 p.m. in the worship center and on Facebook Live. We have a youth class available during the adult class on Wednesdays. All ages are invited and masks are required for class. 
Address:
2212 Glenns Bay Road, Surfside Beach, SC 29575
Phone:  843-650-9711
E-mail:  gscocsec@gmail.com
We are located in Surfside Beach, South Carolina along the beautiful "Grand Strand".  The Grand Strand consists of the following towns from North to South:  Little River, North Myrtle Beach, Myrtle Beach, Surfside Beach, Garden City, Murrells Inlet, Litchfield, and Pawley's Island.