The Missions ministry is responsible for ongoing liaison with existing missionary efforts that we support both internationally and within the United States. This ministry reviews requests for missionary support and identifies new opportunities to serve God in spreading His teachings throughout the world (Matt. 28:19-20). This ministry also keeps the Missions Bulletin Board updated.
Missions Ministry Leaders :  Chuck Duncan, Barry Griffith, Steve & Cheryl Putman, Wister Basden
FOCUS ON MISSIONS PROGRAM Summer-Fall 2019
July 28 World Christian Broadcasting, Franklin, Tennessee
Dr. Andy Baker, President
August 25 Hope For Haiti's Children JOY BOXES, Missions Team
Sept. 15 Kaunas, Lithuania
Vladimir Rancevas
Sept. 22 MISSIONS PURPOSE CARDS
Sept. 29 Southeastern Children's Home, Duncan, South Carolina
Dr. Robert Kimberly, Executive Director
October 6 MISSIONS SUNDAY CONTRIBUTION
November 17 Barnaul, Russia
Joseph Rhodes
Current Missions Projects

Barnaul, Russia
Joseph Rhodes works with the Barnaul church and its out-reach Christian Camping Program that draws children from Barnaul and other cities in Russia.
Joseph, Sonia & Mason Rhodes
Postal: 656015 Russia, Altei Region, City of Barnaul, Brestskaya 11-51, Joseph Rhodes, Russia
Phone: 843-808-0190 (local free call)  E-mail: joseph.sonia @usa.net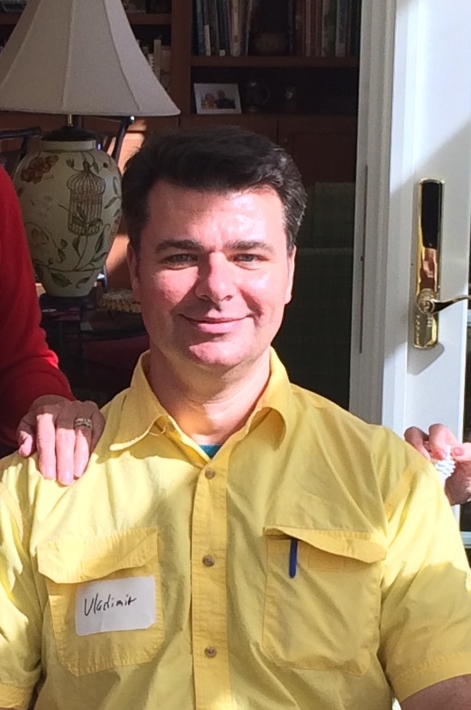 Lithuania:
Vladimir Rancev commutes from Vilnius, Lithuania's largest city to preach at the  Kaunas Church, and is also involved with the summer Christian camping program at Camp Ruta near Vilnius.
Vladimir Rancev, Preacher
Kaunas Church of Christ
Kaunas, Lithuania
Phone: 011-370 61 005 777
Haiti – Hope for Haiti's Children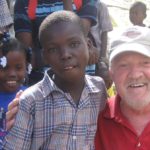 Since 1995, Hope for Haiti's Children has been a trusted bridge for individuals, churches, corporations, and foundations to experience the joy of making a significant and lasting improvement in the lives of thousands of Haitian children.  Grand Strand participates in this ministry with monthly monetary donations, and many members sponsor children, send Christmas gift boxes, make t-shirt dresses, and donate sunglasses to be used on medical mission trips. Several members have also gone to Haiti and served during those trips. We have also contributed to emergency needs. Check out more at www.hopeforhaitischildren.org.  Contact information: P.O. box 62328, Cincinnati, OH 45262-0328
Southeastern Children's Home: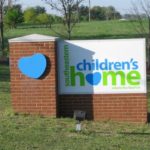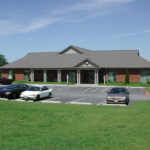 A Christian based organization that provides care to needy children and families thru group home and foster care, adoption, maternity care and counseling.  We have provided school backpacks and school supplies; quilts for use by the children; special assistance for emergency maintenance; and additional funds through our Coin Cans contribution each fall.
Richard Kimberly, Director, P.O. Box 339, 115 Children's Way, Duncan, SC 29334; www.sech.org
Palmetto Bible Camp: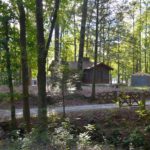 Teaching, encouraging & nurturing our young people through camping activities, Christ centered worship and Bible classes. Our children attend this camp in the summer months and some of our adults help oversee and teach.
140 Fall Creek Road, Marietta, SC 29661; www.palmettobiblecamp.org
Hispanic Ministry:
Provides support to the local Iglesia de Cristo congregation in evangelizing the Hispanic community of the greater Myrtle Beach/Grand Strand area. Iglesia De Cristo in Myrtle Beach has about 20 + Hispanic attendees and we have interacted with them for over 3 years.
Christian Courier:
A written and web-based missionary publication, dedicated to the investigation of Biblical doctrine, Christian evidences, and ethical issues. It has received world-wide recognition and was accessed b y over 3.1 million people in 2015.  www.christiancourier.com
World Christian Broadcasting:
World Christian Broadcasting is a non-profit organization supported by concerned Christians whose purpose is to take God's Word — through mass media — to people who may have no other means of hearing the Good News.