(David and Lynda Jones)
B

eing a senior does not mean we stop living, but rather living in the stage of life we are in.
The senior adult group is striving to make our Christian lives meaningful and give us a feeling of purpose as we serve the Lord together and fellowship with each other. Activities include a monthly meeting on the third Thursday of each month at the church building with guest speakers on relevant issues, devotions, food and fellowship; a card ministry; and other social activities. Other ministries are being evaluated.
NEXT EVENT:  The Super Seniors will be meeting at the Jellie Bellie Restaurant at 11:00 a.m. on Thursday, November 16. Bring a toy ($10.00 or less) for Toys for Tots. Please sign up in the Member Center so we can give an accurate count to the restaurant.
PICTURE GALLERY: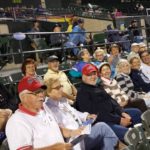 Pelicans Ball Game April 2016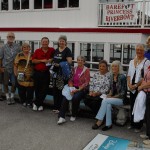 Dinner Cruise Fall 2015