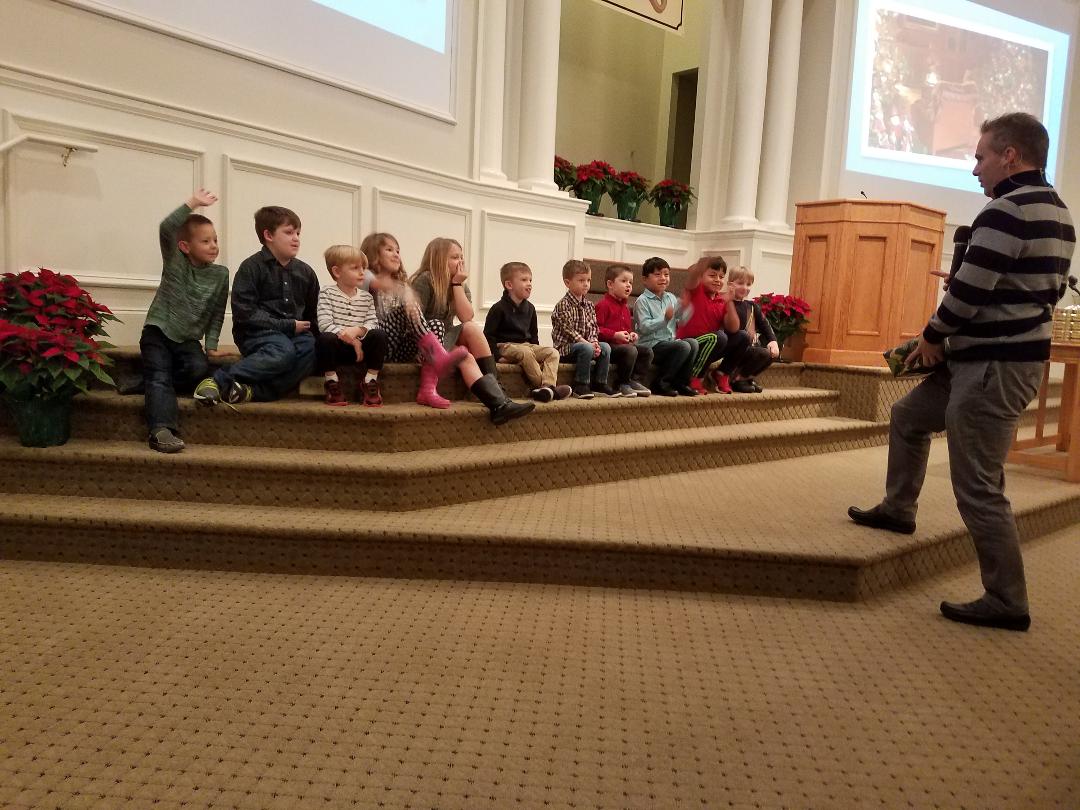 Audio from December 9, 2018: Jay's Christmas Gift to Children
The children's ministry is for all children in grades K-5. The ministry is designed to build faith and relationships among our children by offering a variety of programs. Areas of involvement for this ministry include:
Staffing the nursery during Sunday morning assembly
Leading or helping with Children's Bible Time during Sunday morning sermon (ages 3-2nd grade)
Teaching or assisting with Vacation Bible School
Participating in extracurricular activities (Easter egg hunt; Christmas with Santa, etc.)
Assisting with service projects
Upcoming Events for K-5: 
June 9: Summer kick off for ages 10+ at the McClellan's home, 550 Greenbriar Lane, Murrells Inlet,  from 12-4 PM. Bring a swimsuit, towel and sunscreen if you want to swim.
June 29-July 6 – Week 4 at Palmetto Bible Camp around the corner! Please let Gina know when you are going and who you are taking, or if you need a ride. Use  the Youth Facebook page to respond and check the packing list.
July 14 — 810 Bowling at Market Commons after morning assembly for youth and parents. See Sal Manno for more information.
PICTURE GALLERY:
Easter 2019: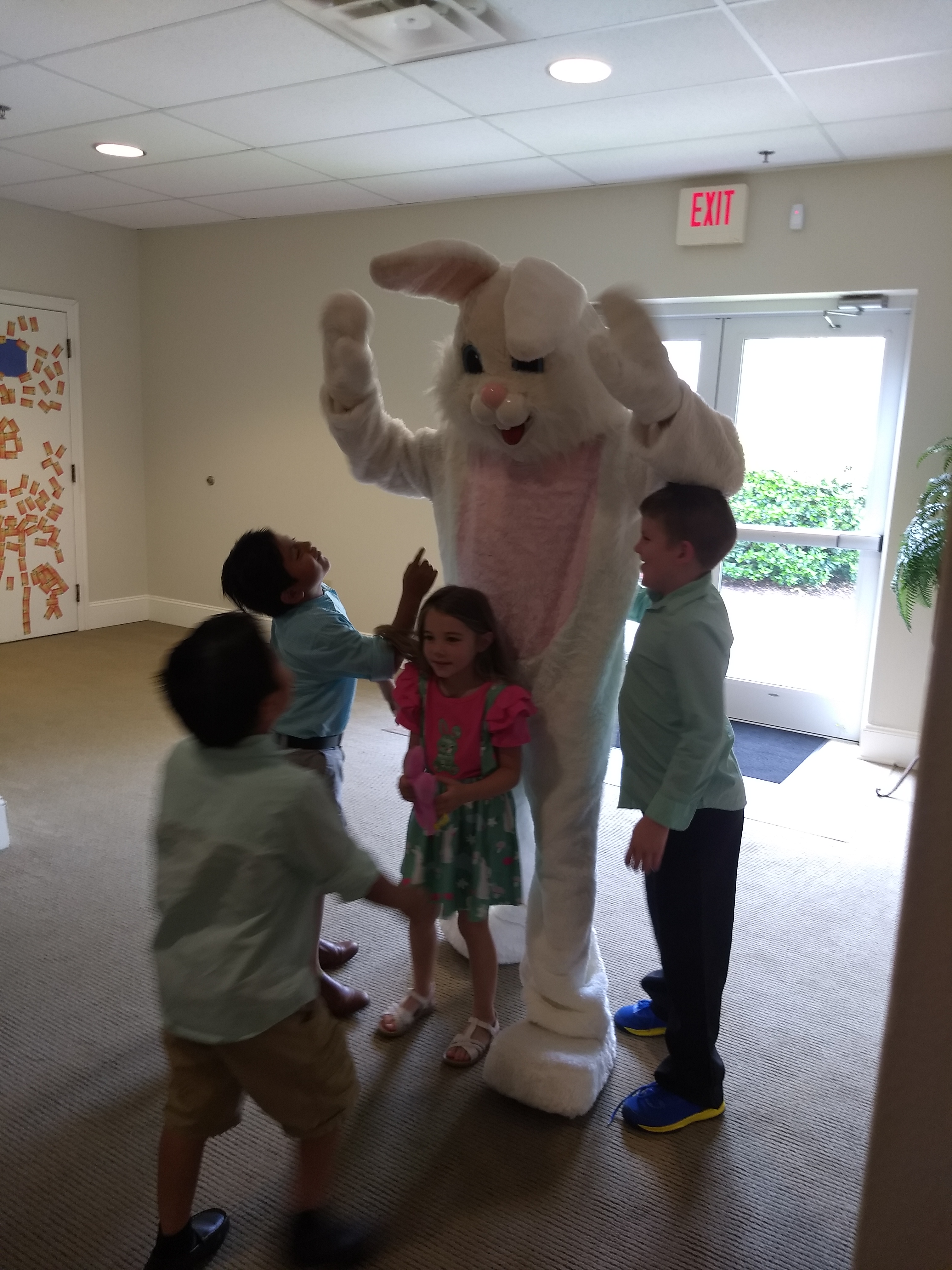 Easter Egg Hunt 2018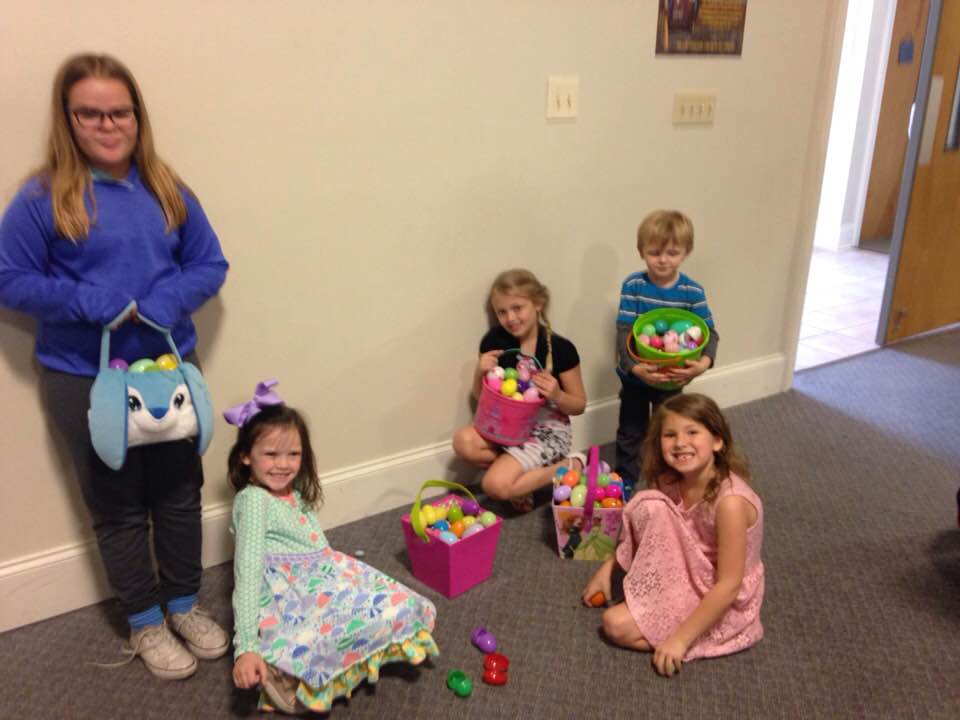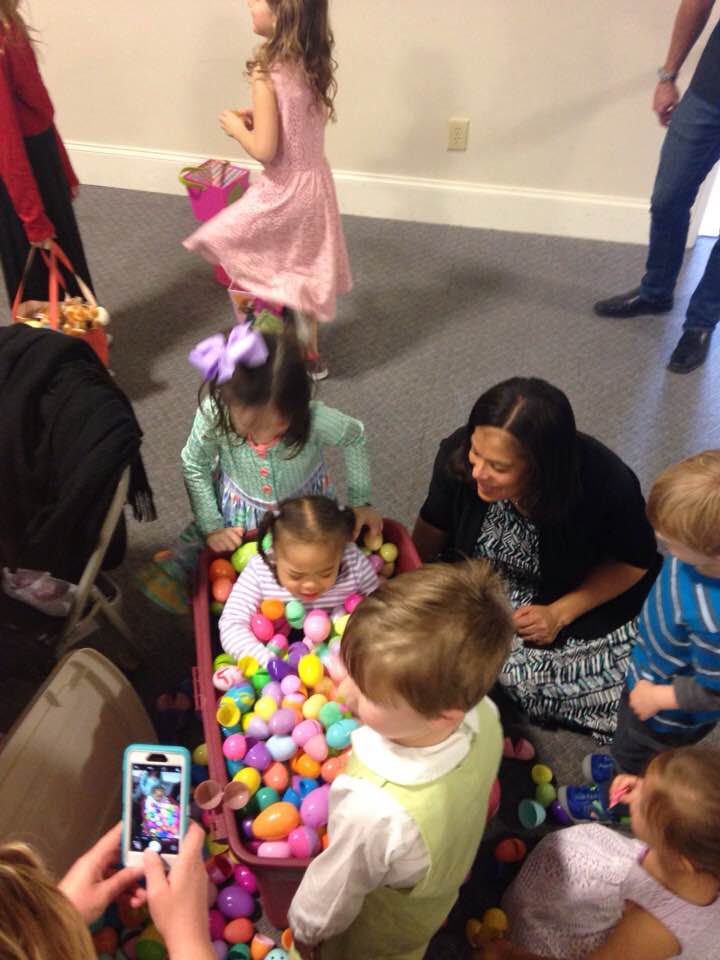 Vacation Bible School 2018