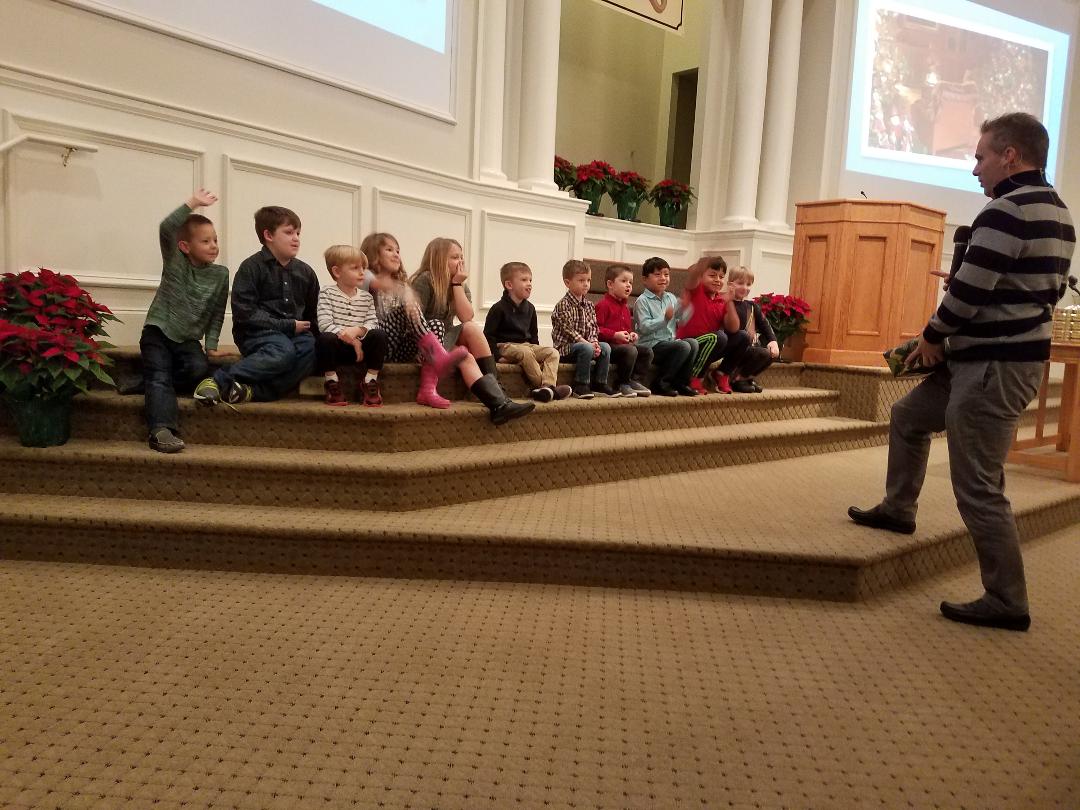 Audio from December 9, 2018: Jay's Christmas Gift to Children
The children's ministry is for all children in grades K-5. The ministry is designed to build faith and relationships among our children by offering a variety of programs. Areas of involvement for this ministry include:
Staffing the nursery during Sunday morning assembly
Leading or helping with Children's Bible Time during Sunday morning sermon (ages 3-2nd grade)
Teaching or assisting with Vacation Bible School
Participating in extracurricular activities (Easter egg hunt; Christmas with Santa, etc.)
Assisting with service projects
Upcoming Events for K-5: 
Gail Reed, Sal Manno, and Gina Gordon  are posting lessons for the different age groups on Facebook. Be sure to take advantage of these learning opportunities.
The McClellan acting company is presenting lessons for CBT children (ages 3 through 2nd grade) on Facebook.
SUMMER CAMP:  Registration is now open for Palmetto Bible Camp. Campers and volunteers can sign up now for the 4th week, July 5-11 for ages 9-19 at http://www.pbc.camp.
PICTURE GALLERY:
FALL FESTIVAL & TRUNK OR TREAT 2019:
Vacation Bible School 2019:
Easter 2019: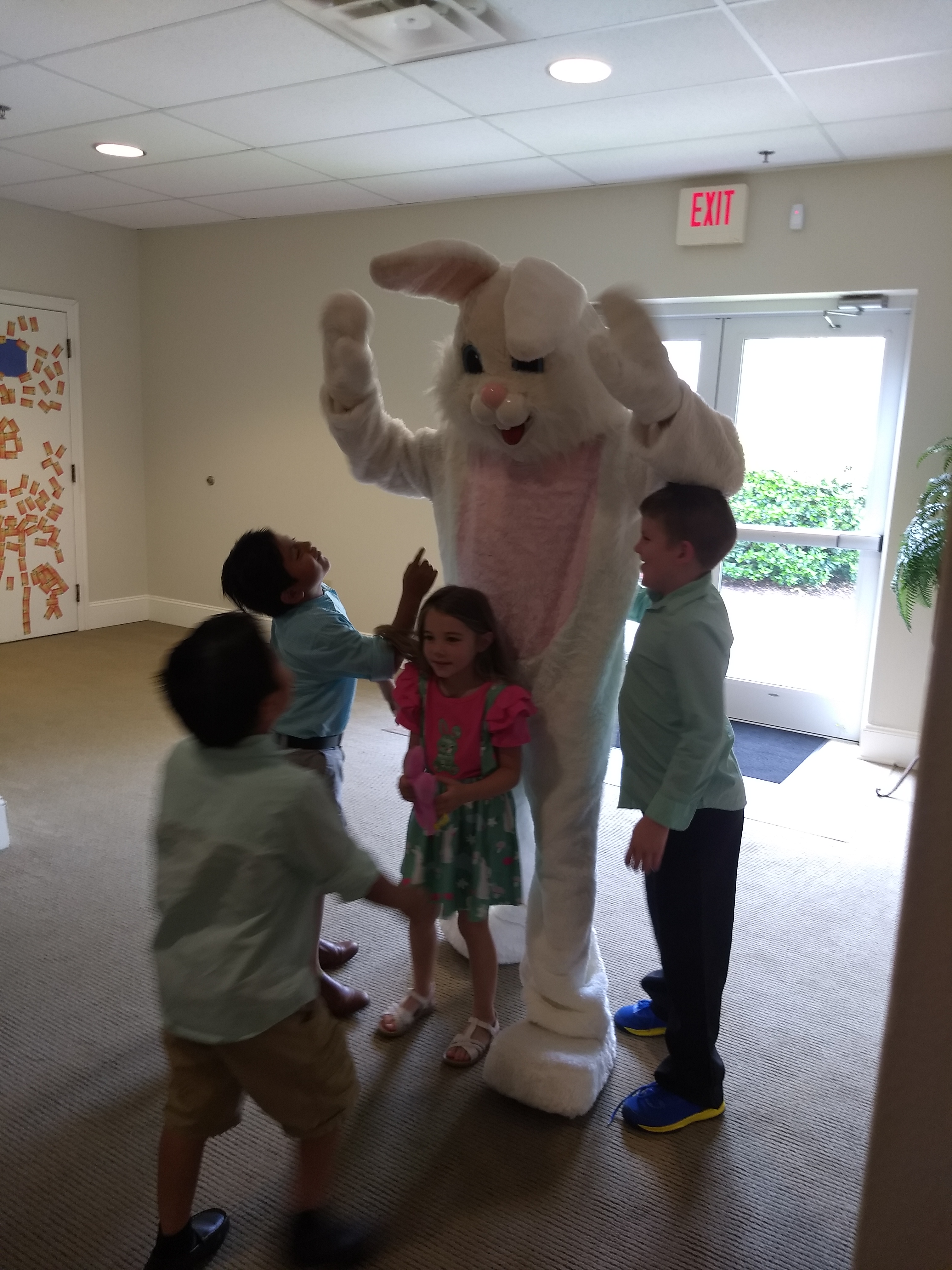 Easter Egg Hunt 2018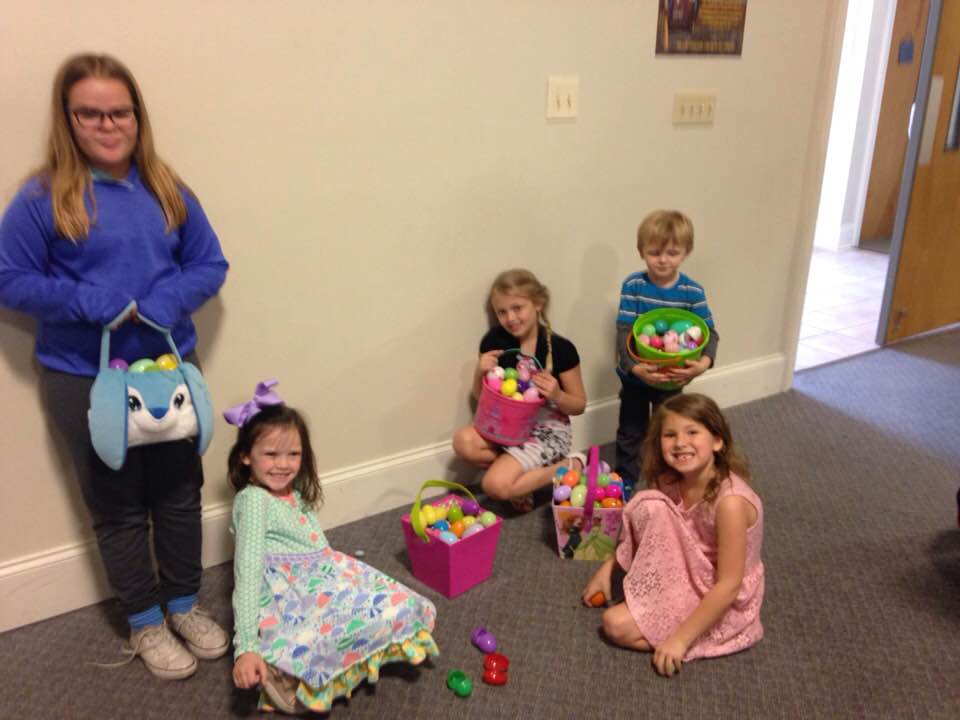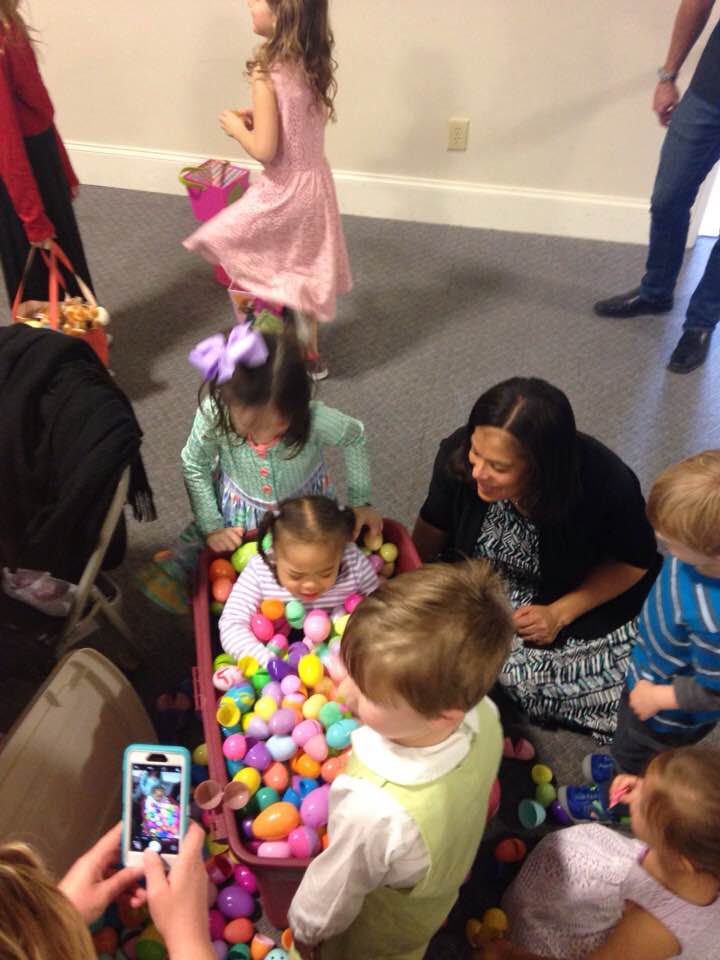 Vacation Bible School 2018