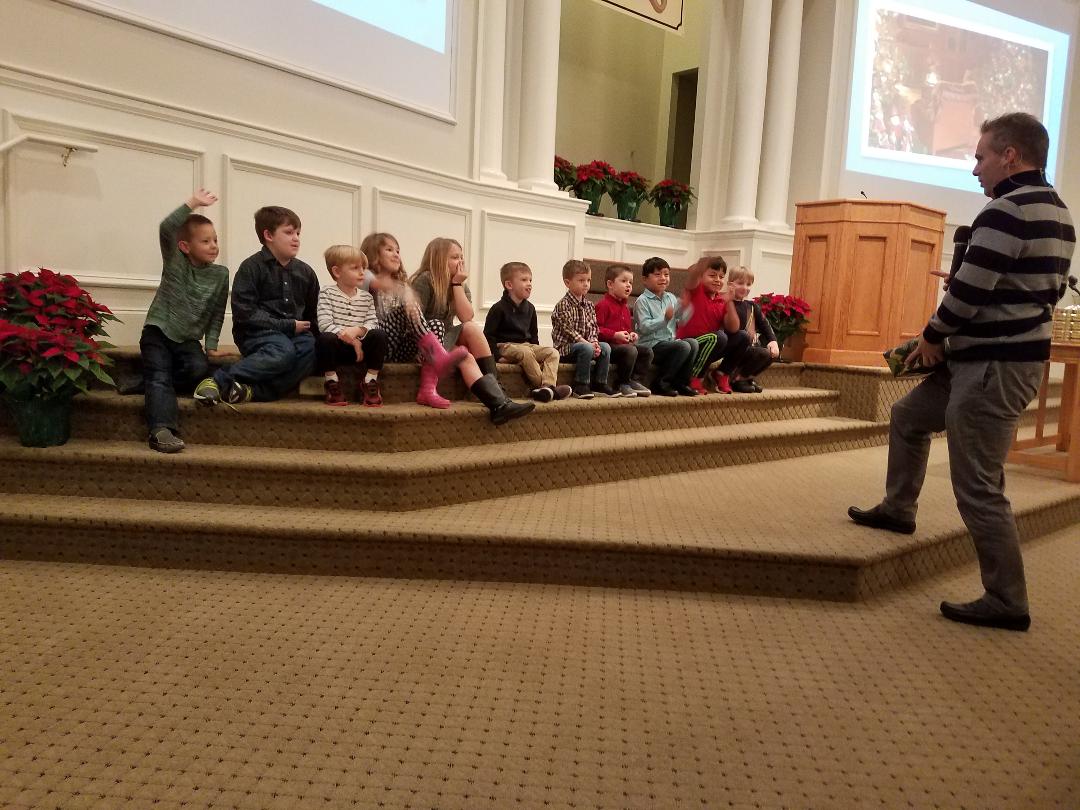 Audio from December 9, 2018: Jay's Christmas Gift to Children
The children's ministry is for all children in grades K-5. The ministry is designed to build faith and relationships among our children by offering a variety of programs. Areas of involvement for this ministry include:
Staffing the nursery during Sunday morning assembly
Leading or helping with Children's Bible Time during Sunday morning sermon (ages 3-2nd grade)
Teaching or assisting with Vacation Bible School
Participating in extracurricular activities (Easter egg hunt; Christmas with Santa, etc.)
Assisting with service projects
NEW MINISTER SEARCH BEGINS:  We are now beginning the search for an additional minister. The ideal person we are seeking will have education and/or experience working with children, families and teens. The search committee will be composed of Scott & Stephanie Atkinson, Mekenzie Kipp, Gina Gordon, Jay Thornell and Scott Waltman. Any ideas, concerns, or insights can be addressed to one of these committee members. Please be in prayer that the right person can be found to help us grow our children and this church.
Upcoming Events for K-5: 
EASTER EGG HUNT:  The annual Easter Egg Hunt will be held on Sunday, April 5 for  children up to 5th grade. We will have lunch, a photo op with the Easter Bunny and a hunt for eggs. There will be a sign up sheet in the Member Center.
SUMMER CAMP:  Registration is now open for Palmetto Bible Camp. Campers and volunteers can sign up now for the 4th week, July 5-11 for ages 9-19 at http://www.pbc.camp.
PICTURE GALLERY:
FALL FESTIVAL & TRUNK OR TREAT 2019:
Vacation Bible School 2019:
Easter 2019: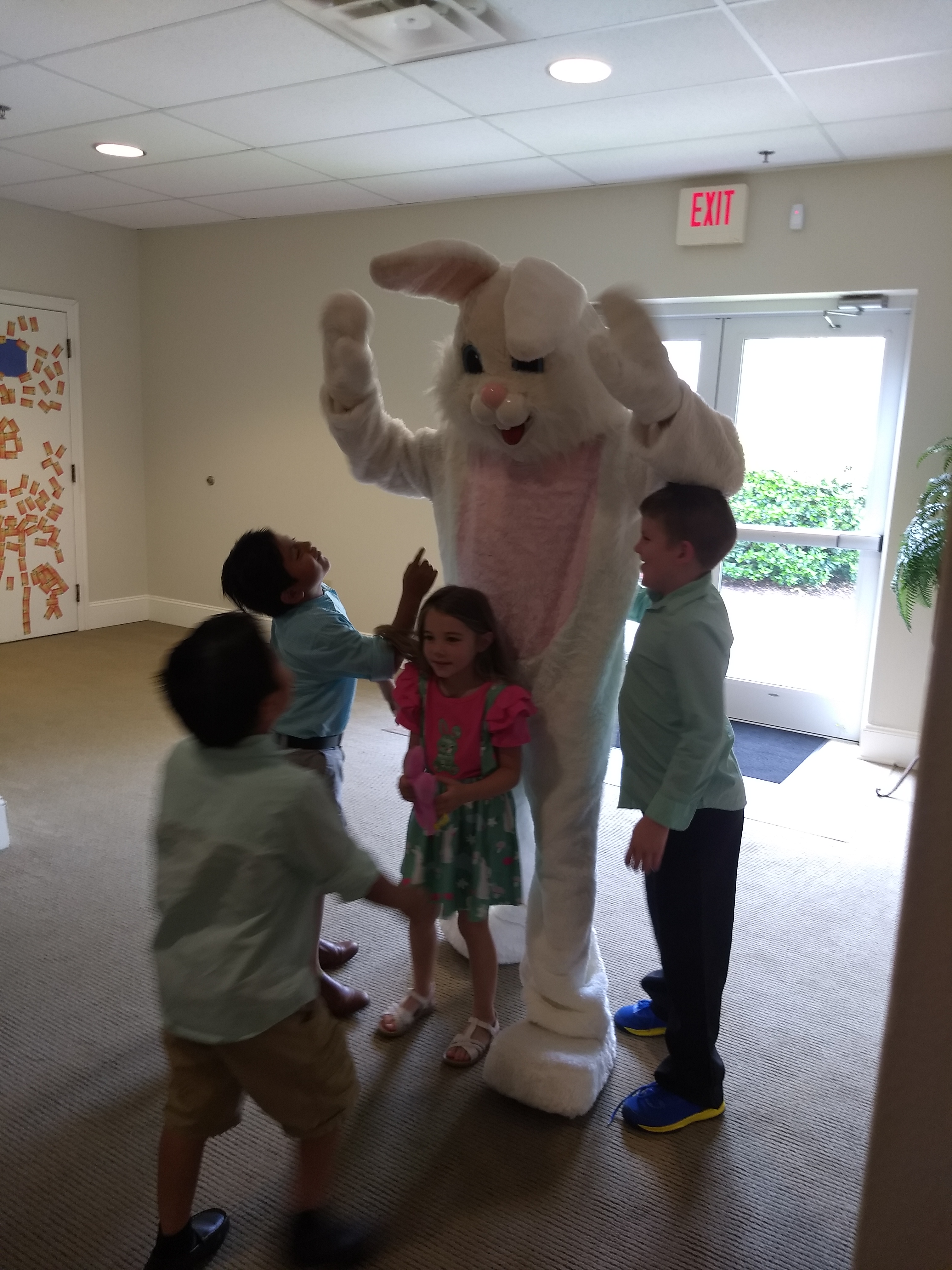 Easter Egg Hunt 2018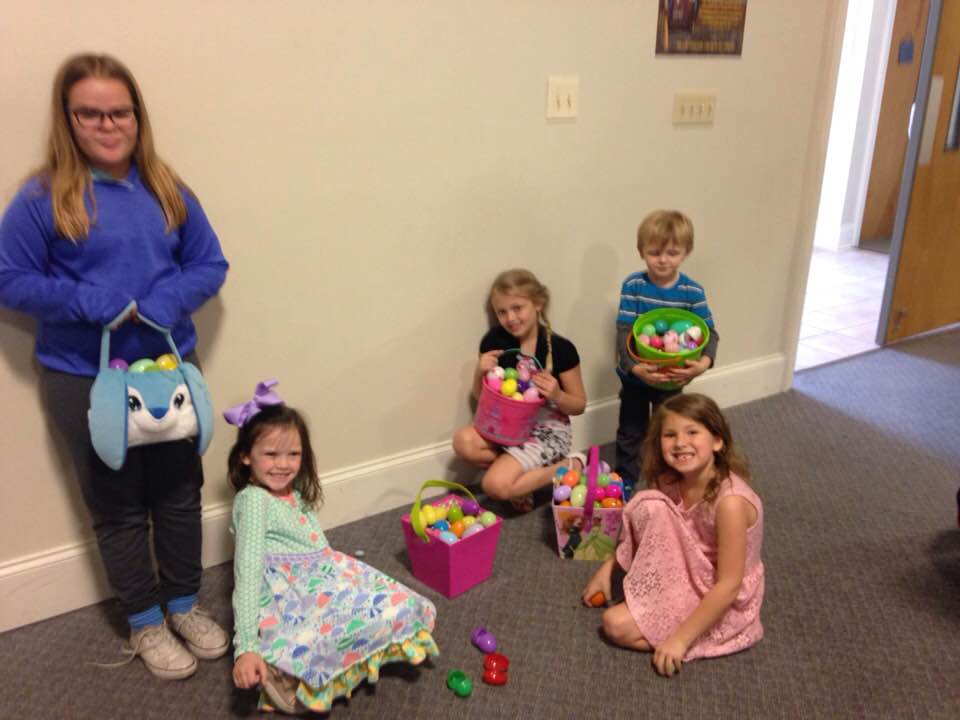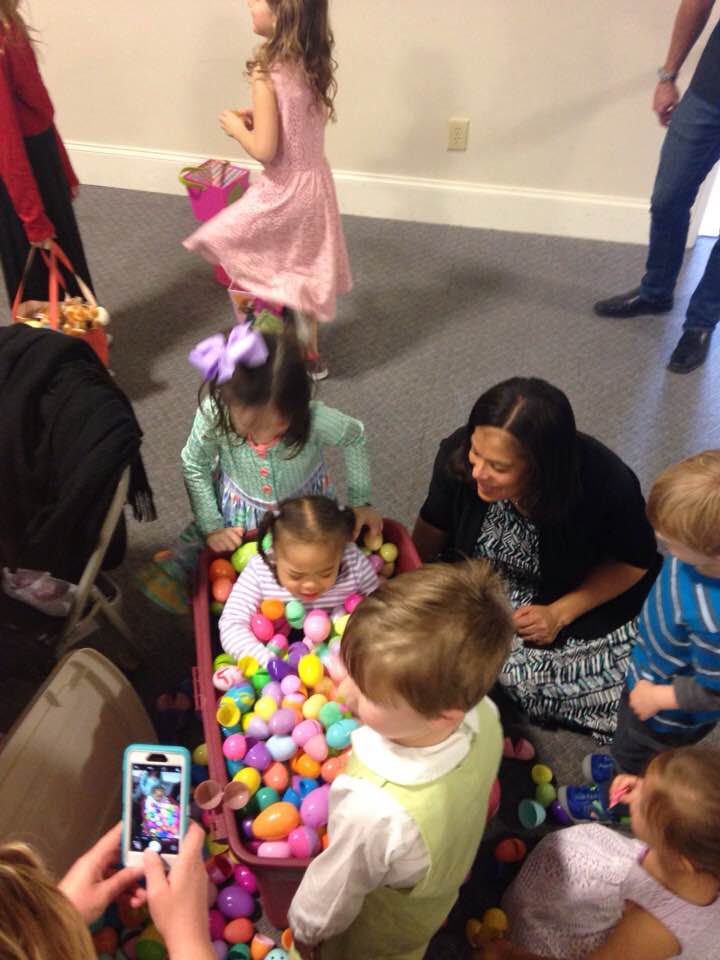 Vacation Bible School 2018